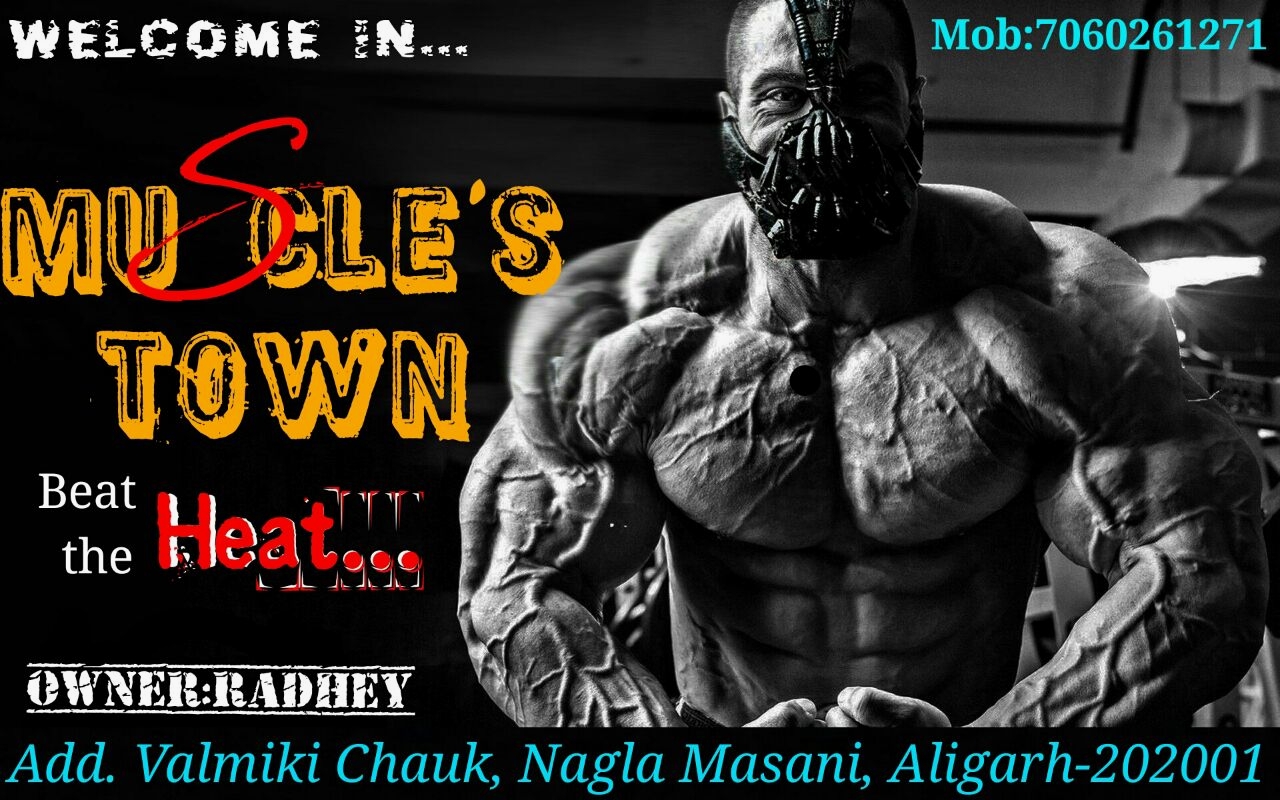 ---
---
9105556777
Fitness Club
Manager

7248883777,9105553777
Sodhi's Complex-2,Top Floor,Kishanpur Tiraha,Ramghat Road,Aligarh-202001 (U.P.)
Golds Gym in Ramghat Road,Aligarh Golds Gym in Aligarh. Fitness Centres with Address, Contact Number, Photos, Maps. View Golds Gym, Aligarh on Justdial. Location and Overview: Established in the year
Fitness Club
LOOSE WEIGHT / MANAGEMENT, HERBAL PRODUCTS / NUTRITION/ WELLNESS CENTRE —Nutrition Club Timings: 7:00a.m onwards (all days)
Fitness Club
Mr.Moin

9897799197,9045107008
The Great Shopping Mall Basement,Near OLF,Ramghat Road,Aligarh
Yoga,Cardio,Aerobics,Stretching,Weight Loss,WeightTonning,Body Building,Weight Gaining.
Fitness Club
Dr,Nadeem Ahmad

+91 9837174406
Chandania House Samad Road, Center Point, Aligarh - 202001, U.P, India
Fitness, Spa,Yoga, Aerobic,GYM
Fitness Club
Mr.Arpan Singh

9412301499,9897698895
2/640, Teachers Colony, Near Govila Gas godown, Ramghat Road, Aligarh, 202001
Aerobic, Meditation, yoga
9837830437
Fitness Club
Mr.Ajay Kumar,Ashish Kumar,Rohit Gupta

7417643744
Gali.No.1,Goolar Road,Aligarh
THE TRUE FITNESS POINT" is a well known GYM & Fitness Club in Aligarh. which gives the fitness and shape to your body with Hi-tech Machineries.
571 2521294
Fitness Club
Mr. Gopal Sharma

+91 9917699176
Goolar Road
Steam Bath, Sona Bath, Weight Training
08439379172
Fitness Club
Deepak sharma

08439389312
Laxmi dham in front of D.A.V girls inter collage naurangabad G.T road aligarh
Fitness Club
Mr. Asif Khan (Ashu)

9897768888
Amir Nisha, Salma Bazar market, Aligarh, 202001 (U.P)
Gym, Fitness, Spa, Aerobic, Yoga, Cardio, Bodybuilding
Fitness Club
Mr.Shakti

9997202357,9997341957
Grand Plaza, Marris Road, Civil Lines, Aligarh - 202001
BLUE WINGS GYM located at Marris Road, Aligarh is the solution for all the fitness related issues. Mr Shakti a famous fitness expert is its director.