---
DEALS IN :jeans and Cargos, Shirts and T shirts
---
9412654498
Shop
Mr. Dharmendra Kumar, Mr. Ishank Kumar

8881388845
Railway Road, Aligarh - 202001, U.P, India
All type of Contact Lens, Spectacle frame, Goggles & Photocromic Lens, Hi Index Lens, Progressive Lens and Electra Leases for computer work
9897578584
Electronics
MOHD AZHAR KHAN

9897578584
A.D.A Colony Near Water Tank Shahjamal , aligarh, Aligarh - 202001,
T.V REPAIRS AND ALL ELECTRONICS
9719154200
Inverter and Battery
Mr. Rajesh Kirar (Khanna)

7417962825
Uday Singh Jain Road, near Delhi Gate, Chauraha, Aligarh - 202001
Sale service & authorized dealer of Exide, Luminous, Amaron, SU-KAM, EastMan
8881571954
Shop
Mr. Mohd. Hashim

9358973390
Jama Masjid, Upper Fort, Aligarh, 202001 (U.P)
We deals in all Type of Laces, Zari Gota Laces, China Laces, Latkan Laces. We are a well known name in Aligarh.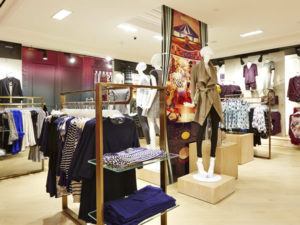 9358296169
Apparels & Garments
Mrs. Poonam Mehra
Sarai Nawab, Koyle wali Gali, Near Railway Road, Aligarh, U.P
We have a wide collection of Designer Suits and other dress material.
9719115744
Shop
Mr. Simsim Gupta

9837029311
"Love Khush" Bhawan, No. 823 - B, Gular Road, Aligarh
Non – Farrous & Merchants | Suppliers: Zinc, Alumunium, Brass, Stainless Steel Stainless Steel :- Sheet, Pipe, Rod, Wire
9412195026
Shop
Mr. Amit Verma

8476950786
Shop no- 13, Radhika Palace Commercial Complex, Ramghat Road, Aligarg, 202001 (U.P)
Deals in Cera Sanitaryware, Atul P.P.R.C Pipe Fittings, Tanks, PVC Pipes, ESS Bathing Fittings, Springs Bath Fittings, Impex Sinks
9359932508
Shop
Mr. Tarun Rajput
Shri Ram Palace, Akta Nagar, Aligarh, 202001
Shri Ram Agencies is a wholesaler and Retailer of Electrical Goods. Brands we deal in : Honey Well, Legrand Greatwhite, Javav Lal Ji (Anchor Wale), Promot, Osram, PhilipsRR Kable
571-2409669
Shop
Manager
Shop No: 1 & 2, S.V Plaza, Marris Road, Aligarh - 202001, U.P, India
TOYS, GIFTS, BOUTIQUE, FLOWERS, BRANDED WATCHES, GREETING CARDS ETC
9897903435
Shop
Mr. Kamal Arora
Near old Fruit Mandi, Railway road, Aligarh (U.P)
Deals in Asian paints, Berger Paints, Nerolac Paints, ICI Paints, We Also Provide Painters
| | |
| --- | --- |
| Contact Person | Shahid Ali Khan |
| Phone | 571-2510839 |
| Address | 13/73, Chah Garmaya, Behind old city post office, Aligarh - 202001, U.P, India |
| Category | Shop |