---
Brass Statue, Tropy, Sheilds, Medals, Sports Cup, Momentous
---
9759812343
Shop

9719265066
Shah Pada, Purani Kotwali, Phool Chauraha, Aligarh - 202001, U.P, India
Puri Kachori, Moong Daal Halwa
571-512152
Shop
Mr. Ishank Gupta
Railway Road, Aligarh - 202001, U.P, India
All type of glasses available for door and window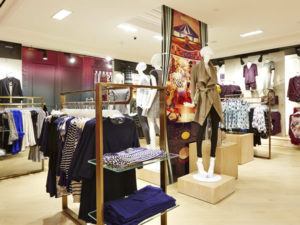 9358296169
Apparels & Garments
Mrs. Poonam Mehra
Sarai Nawab, Koyle wali Gali, Near Railway Road, Aligarh, U.P
We have a wide collection of Designer Suits and other dress material.
571 2400698
Shop
Mr. Ainul Haque

92196577221
Songra House, Marris Road, Aligarh, 202001
Honest car Fit deals in Car accessories (Car seat, seat cover, wheel cover, sun control film, Central Locking, Gear Lock etc). We also deals in Taxi Services. Available Cars are: Indica, Qualis, Taver
9897903435
Shop
Mr. Kamal Arora
Near old Fruit Mandi, Railway road, Aligarh (U.P)
Deals in Asian paints, Berger Paints, Nerolac Paints, ICI Paints, We Also Provide Painters
571-2409669
Shop
Manager
Shop No: 1 & 2, S.V Plaza, Marris Road, Aligarh - 202001, U.P, India
TOYS, GIFTS, BOUTIQUE, FLOWERS, BRANDED WATCHES, GREETING CARDS ETC
8881571954
Shop
Mr. Mohd. Hashim

9358973390
Jama Masjid, Upper Fort, Aligarh, 202001 (U.P)
We deals in all Type of Laces, Zari Gota Laces, China Laces, Latkan Laces. We are a well known name in Aligarh.
571 2702075
Shop
Mr. Asif Zafar, Mr. Amir Zafar

9897239659, 9997665211
Opp. Madarsa, Tameer-e-millat, Dodhpur, Aligarh 202001
Daarul Kitab is well known name in Aligarh for best collection of Islamic Books, Games related to Islam, Islamic CDs, Travelling Kits, All Madarsa syllabus, best collection of Atar etc.
9359664220
Shop
Mr. Pawan Kumar (Director)
Sewak Market, bada Bazar, Aligarh (U.P)
9045720542
Shop
Mr. Vinay Kumar, Mr. Ajay Kumar

9219669334
Upper Fort, Bania Pada, Aligarh, 202001
We deals in Gift Items, Stationary, School Books, Notebooks, Cartons, Greeting Cards, Toys. Perfumes, Stickers