---
Deals in SS Handle, White Metal Handle etc
---
9837005177
Hardware Manufacturers
Mr. Rajendra Kumar, Mr. Raj Kumar

9837302563
D-82 Industrial State, Aligarh, 202001 U.P, INDIA
Manufacturer and Supplier of Brass Door Fitting in Aligarh, providing quality products to their customers.
9412731353
Hardware Manufacturers
Mr.Dau Dayal Gupta & Praveen Gupta

9258043304
D/106 sector Ist Tala nagri Aligarh. U.P 202001. (0571-2781801).
Prakash Product are the Manufacturer and Supplier of exclusive Steel door and Window fitting.
571-2410186
Hardware Manufacturers
Mr. Ajay Kashyap, Mr. Munnalal Kashyap

+91 9997878885, 9458259596
Mata wali Gali, Vikram Market, Railway Road, Aligarh 202001 (U.P) - INDIA
Mfr and Supplier of Fancy Door Fitting
9358112195
Hardware Manufacturers
Mr. Sahrab Hussain, Mr. Shavez Hussain

9219829824
Gali Starkey, Sarai Sultan, Aligarh, 202001
Manufacturer and Supplier of Knobs and Door Fittings, Brackets
9719373821
Hardware Manufacturers
Mr. Mohd. Shahbaz

9358254039
Wajid Masjid, Madina Colony, Bhuspura, Aligarh, 202001 (U.P)
Irna Enterprises is a manufacturer and Supplier of Fancy Hardware in Aligarh. Our Products are highly in demand due to quality. Afterall We value our client.
9927749925
Hardware Manufacturers
Mr.Prem
Turkman Gate,Byepass Road,Aligarh – 202001 (U. P.)
We produce all types of building hardware products in our factory. We do not keep stock of such item but we produce good after finalise order from our buyer. With the help of Picture / Design / Sample
+91 8791170083
Hardware Manufacturers

+91 9368106608
Gali No 1, Fatima Nagar, ADA Colony Shahjamal
Deals in Door Fitting, Mortice Handle, Hardware
+91 9997965792
Hardware Manufacturers
Mohd. Rashid
DSL 24 ADA Colony Near Eidgah, Shahjamal
Alumunium Door and Window Fitting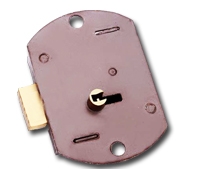 9358325552
Hardware Manufacturers
Mr. Zameer Ahmad
Mohallah Teela, Upper Fort, Aligarh, 202001
Sim Enterprises deals in Cupboard Locks, Multipurpose Locks, Glass Locks, Sliding Locks, Dead Locks and other Hardware Items.
+91 9897063639
Hardware Manufacturers
Mr. Akhil Gupta, Mr. Amit Gupta

+91 9760036960
2/211 Sarvodya Marg Vishnu Puri, Aligarh (U.P) 202001 INDIA
Manufacturer and Supplier of all kinds of Building Fitting and Door Kits