---
---
+91 9897695563
Restaurant
Manager

+91 9368463004
Amir Nisha,Chauraha, Aligarh - 202001, U.P, India
snack shop,birthday cake, pastries, ice-cream,patties and soft drink etc.
9219400861
Restaurant
Anees
Dodhpur, Civil Lines, Aligarh, 202001 (U.P)
Mehfil Restaurant, Aligarh is famous for Chicken Achari, Cream Chicken, Golden, Biryani and Other Non veg dishes.
9758821203
Restaurant
Manager

9758783202
Alig Corporate Plaza Basement, Marris Road, Aligarh, 202001 (U.P)
Delli Belli is a complete Family restaurant in Aligarh offering delicious food. We are specialist in Veg & Non-Veg dishes.
Restaurant
Imran Khan

7417007790
Veg & Non Veg,Fast Food. All Party Orders Booking. FREE HOME DELIVERY.
0571-2406200,7464848888
Restaurant
Bir Bahadur Singh Tomar

9456622448
L2, L3, Landmark Shopping Mall, Marris Road, Aligarh, 202001 (U.P)
VIP Pizza™ started a tradition of taste that would eventually deliver VIP Pizza™ into the international spotlight. We bake a pizza that keeps people talking, eating and ordering more and more. We
Restaurant
Manager

090455 25548
Opposite To Maheen Tower, Near Paan Waali Kothi,Aligarh 202002
Free Home Delivery. 30% Discount For Any Combos.
Restaurant
Manager
Opp. Tikaram Mandir, Center Point, Aligarh - 202001, U.P, India
Snacks & Sweets, samosa, bread pakoda, paneer pakora, dhokla, Khasta Kachori
+91 9719736113
Restaurant
Mr. Ahmad Talib

+91 9997448789
Muzammil Complex, Shop No. 21, 22, 23, 24 Near Pan Wali Kothi, Aligarh - 202001, U.P, India
FREE HOME DELIVERY CALL @ 9997448789 Timings: 10:30am – 10:30pm Shawarma, Pizza, Snacks and other delicious dishes.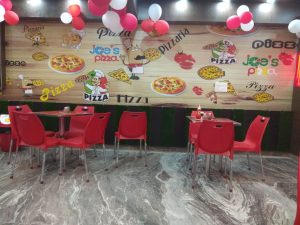 7088859786
Restaurant
Mr.Amit Gupta

7088336786,7088663786
Shop No.4,Behind Apna Bazar,Rifa Palace,Medical Road,Aligarh
CONTACT FOR MARRIAGE,KITTI AND BIRTHDAY PARTY,MOB NO.9457404666